Whether your car has been in an accident or just needs a little touch-up, you'll want to find a reputable bodywork repair shop in the UK. You have so many options there. This article will guide you from the root level.
Bodywork repair is the process of repairing damage to the body of a vehicle. This can include anything from small dents and any scratch to major damage caused by accidents. Bodywork repair is usually carried out by a professional bodywork shop, although some people choose to do it themselves.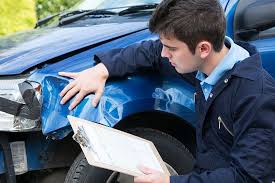 Bodywork repair can be a time-consuming and expensive process, but it is often worth it to restore your vehicle to its original condition. If you are not sure whether bodywork repair is right for you, then you should speak to a professional bodywork shop or Specialist Car Care that will advise you on the best course of action.
When you need bodywork repair
The first step in bodywork repair is to assess the damage and decide what needs to be done. For minor damage like small scratch or small dent, then it may be possible to repair the car without stripping the paintwork. However, if you find that the damage of the car is in a critical situation, then it is necessary to strip the paintwork to access the damaged area.
Once the paintwork has been stripped, the next step is to repair any damage to the underlying metal. This can be done using a variety of methods, including welding, bonding, and riveting. Once the metal has been repaired from any reputed body shop repairs, it will then be necessary to repaint the vehicle.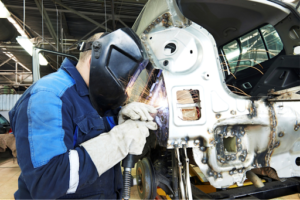 Some different types of car scuff repair can be undertaken, depending on the severity and location of the damage. Some common methods include:
Polishing or sanding down the damaged area to smooth it out
Using a filler compound to fill in any scratches or divots
Painting over the damage with a touch-up paint pen or brush
Depending on the size and depth of the scuff, car scuff repair can be a fairly straightforward process.
The benefits of bodywork and car scuff repair
One of the benefits of bodywork and car scuff repair is that it can help to improve the appearance of your vehicle by using good quality bodywork repair slough. If you have any unsightly scratches or dents on your car, then having them repaired can help to make it look much better.
Another benefit of this type of repair is that it can help to protect your car from further damage. If you find any small scratch or any dent in your car, then it is much more likely to become bigger and more noticeable over time. Bodywork repair can help to prevent this from happening.
In conclusion, if you require bodywork repair or car scuff repair in the UK, make sure to find a reputable shop that has experience with these types of repairs. Also, make sure to get an estimate for the work before it is done.