Many things can cause car body damage, from small scratches to a full panel collision. However, it's not just external damage that can impact the aesthetics of your car; rust and corrosion can have a huge effect on how your car looks too.
Fortunately, there are various cost-effective ways to car body repair so you can once again feel proud of the appearance of your automobile. Here is a list of some common car body repairs that will help you make your ride look brand new again.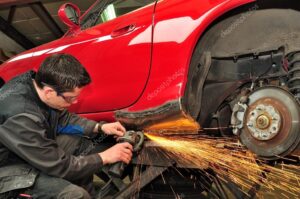 1. Bumper scuffs
For many people, the bumper is the least important area of the car to be concerned about when it comes to paintwork, but it's really important to keep it looking fresh. Bumper scuffs are caused when a car is reversed or parked too close to an obstacle, or sometimes even the wind can cause damage to the bumper's surface. Luckily, auto body shop Slough is an expert in this job.
     2. Car paintwork
The paintwork of your car is the most important part when it comes to maintaining a good aesthetic. If the paint on your car is faded, chipped, or scratched, it will not only look bad, but it will make your car more difficult to sell as well. Fortunately, it is possible to repaint an entire car for a relatively low cost at the car body shop Slough.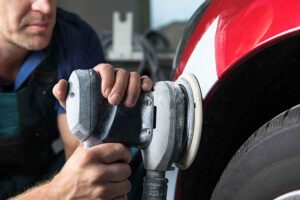 3. Alloy wheel repairs
Fading and rusting wheels can make even a brand-new car look old. Fortunately, scuffed alloy wheel repair is relatively easy, although it can be a bit time-consuming. Once the wheels are clean and dry, you can use a scouring pad to remove any rust. Be sure to move in a circular motion to prevent the pad from gouging the metal.
     4. Minor dents
If you've ever parked too close to a wall and received a minor dent in your car, you'll know that they are very difficult to get rid of. Unfortunately, you can't just take the dent out like you can on some materials. However, it is still possible to reduce the impact of the dent with the help of bodywork repair Slough. Once you have removed as much of the dent as possible, you can apply putty to the inside and outside of the dent. Then, you just need to leave the putty in place for around 12 hours and then pop it out.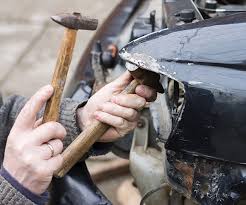 When it comes to car body repairs, it's important to remember that the cost can vary greatly depending on the damage. The best thing to do is to get your car inspected by an expert who can accurately assess the damage and provide you with an accurate quote.
If you notice any rust or fading, you should get it repaired as soon as possible with the help of Fastlane Specialist Car Care to prevent further damage. And if you have ever been involved in an accident, it is best to get your car inspected by a professional to see what repairs are required.