Data Protection Privacy Policy
At Fast lane Car Care, we are committed to protecting and respecting your privacy. This policy outlines when and why we collect personal information about our clients and customers, how we use it and how we keep it secure and your rights in relation to it.
We may collect, use and store your personal data, as described in this policy.
We reserve the right to amend this privacy policy from time to time. This privacy policy was last updated on 25 May 2018. Any changes can be found at our website www.fastlanecarcare.co.uk/, and will advise you of any updates or changes to this privacy policy.
We will always comply with the General Data Protection Regulation (the GDPR) when dealing with your personal data. Further details on the GDPR can be found at the website (www.ico.gov.uk).
Our details
When you provide us with your personal information, Fast lane Car Care Ltd at 43 Waterloo Road,
Uxbridge UB8 2QX , acts as a "data controller" as such term is defined in Regulation (EU) 2016/679 (the GDPR).
What information do we hold?
We will only collate your personal information where we have a lawful basis to do so, and in line with relevant regulations and laws, which may relate to any of our services you request, currently hold or have held in the past.
The types of personal information we collect includes:
Name – email addresses and telephone numbers
Information usage
We will use your personal information for the following purposes:
Where we are allowed to by law e.g. carrying out an agreement we have with you that you have requested (legal basis: contractual necessity)
We have implemented procedures of security in order to protect personal data from loss, misuse, or unauthorised alteration or destruction.
We will notify you in the event of any breach of your personal data which might expose you to risk.
Sharing your information
We may share your information with other companies we work in partnership with, and other Fast lane Car Care agents. We will never sell your data, we will not share this data with any third parties without your prior consent except where required to do so by law.
How long we keep your information
We will keep your information only for as long as is necessary for the purposes it was collected, unless a longer retention period is required under applicable law.
Your rights
To the extent that your reside in the European Union, you have the right to access the personal information e.g. to see what we hold, to ask us to share it with another party, ask us to update incorrect or incomplete data, to object to or restrict processing of it or to make a complaint.
To exercise these rights, and controls, please contact us at www.fastlanecarcare.co.uk/
Complaints
If you reside in the EU, and you wish to lodge a complaint regarding how your personal information has been processed please contact your local supervision authority in the UK (https://ico.org.uk).
Governing Law
This privacy notice is governed in accordance with English law, and the courts of England and Wales shall have exclusive jurisdiction to settle any disputes in connection with this policy.
For superior accident repairs and crash repair in London, contact your car body repair specialists at Fast Lane Car Care Limited today. Our team of body repair experts operate on all new and used vehicles using genuine OEM replacement parts. We always go the extra mile and never compromise on quality.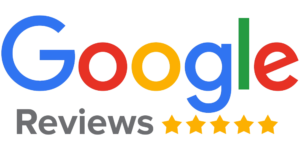 Amazing service! I reversed my Mercedes into a tree, fast lane respond to emails within minutes, came in at the best price, picked my car up from my home, provided me with a courtesy car and returned my car within 3 days! This service was so good that I started to worry that it was a little too good to be true, but it wasn't! Hopefully I won't have to use again but for any future bumps and scrapes I will definitely use fast lane, Brilliant.

Kate McDermott


7/17/2018

Superb service from Matt and the team. Excellent communication and a great finish at a really competitive price. Can't recommend enough!

Will Parker


12/03/2019

Great repair on front wheel arch dent and scuff on my Jaguar XF. Matthew kept in constant communication, charged a reasonable price and got the repair done within just 9 hours (same day). Trustworthy bodyshop and excellent turnaround time. They even cleaned and polished my car!

Rishi Modha


6/24/2019

I had a great experience with Fast Lane Cars. I called them on Friday and by Monday evening it was at the garage. I had the bonnet and two side panels resprayed which made the car look like new. I would highly recommend them to anyone who needs some work done to their car. The free collection and drop-off service was very handy too. A big thank you!

Fiona Mee


4/05/2019
Our affiliates & accreditation